I welcome you to browse through my website to determine whether I am a fit for you, your child, or you and your partner.
When anxiety, social difficulties, relationship issues, guilt, grief, anger, as well as other negative emotions, are activated, both mind and body are impacted. Additionally, past upsetting events, and trauma leave a lasting imprint on your mind. If not cleared up effectively, the negative emotions attached to these events can negatively impact your life, interfering with your relationships and creating negative feelings and/or behaviors. Anxiety, guilt, grief, depression and other problems can linger. These emotions can prevent you from feeling at peace, calm, clear, alert, excited, and hopeful. They can cause feelings of guilt, shame, anger, sadness, resentment, constant anxiety or even panic attacks. They can also affect your health. With treatment, emotions can be lifted, shifted, cleared up, and cleaned up. Relief often begins during the first couple of sessions.
I am trained and skilled in many different methods. During your initial phone call to me, we'll discuss what it is that is problematic for you or your child or loved one. I'm interested in knowing about symptoms that are draining, exhausting, preventing optimal functioning. We can then decide the most effective way to resolve these issues. One treatment I find to be very effective, quick, and painless, especially with regards to troubling past events, is Rapid Resolution Therapy©. We'll discuss whether this is a treatment you may benefit from. Memory reconsolidating and RRT can be used effectively with children and adults. Please refer to rapidresolutiontherapy.com for more information.)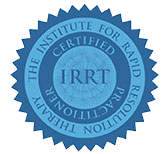 I have offices in Tarrytown, NY , and Nyack , NY
Please call me at 914-450-2413 for a telephone consultation or to schedule an appointment.